DANG! That's Good now Available in World Market Stores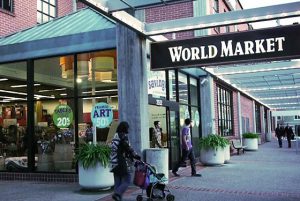 Our DANG! That's Good products will be heavily featured across the nation in World Market's Super Bowl Shop beginning January 1, 2014.
World Market's Super Bowl Shop provides ideas for customers who want to make their Super Bowl parties truly special by featuring select food products from around the world including cured meats, chili and crock pot starters, chips and dip, Bloody Mary mixes and beer. This year, DANG! That's Good products are being added to the roster.
We're very pleased to have this opportunity to partner with World Market and showcase our products to a national audience in so visible a venue. We're confident this exposure will be a significant boost to our goal to have everyone in the nation saying, "Dang! That's good!"
World Market is a spirited, eclectic and wildly different retailer that prides itself on discovering extraordinary, high-quality, original items from all over the world and making them accessible at everyday low prices. Founded in 1958, today there are 259 World Market stores nationwide and online at worldmarket.com.